Biography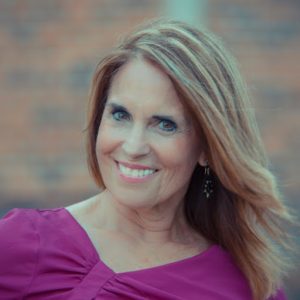 We are the sum of where we've been ….
Cathy Braun holds a B.S. in Special Education and Psychology from James Madison University. She has a very diverse career background, one which has crossed teaching, evaluation and coaching, including addiction recovery support, international government postings, as well as holistic wellness endeavors, and volunteer programs in hospital health care–including hospice, local government and domestic violence advocacy. She is a licensed massage therapist, Bhakti, Esalen and Lomi Lomi style, Reiki practitioner, Watsu and aquatic bodywork therapist, Qigong Instructor, Tantra Yoga Lifestyle Coach, Nutritional Consultant,  Addiction Recovery and Support Coach, Raw Food Chef, student of Nutritional Endocrinology and distributor of the BEMER medical device.
Her intention is to provide our community and friends who visit St. Petersburg and the Tampa Bay area with a place where they can just BE.  A place where people can come together to experience the healing arts through energy and bodywork.
Her mission is that of personal freedom and self-healing – you can do that starting right  now!
"I love to share my message of true happiness and freedom with everyone.
Why do this? Because I genuinely care about you, and that's the key. When we genuinely care about more than ourselves, the universe smiles and showers us all with abundance.
Together we can rise, and do great things. I'd be honored if you'd let me show you the way."
Improve your health:
make a change!
say goodbye to all the negative things in your life.
give yourself permission to follow the path you are intended to.
begin to see the world in a different way.
love life and life will love you right back.
Money cannot buy true health.  True health does not come from "what pill or potion do I take?" It comes when you stop doing what caused the problem(s) in the first place.  This means not just learning to eat the way nature intended, but also having the courage to say goodbye to all the negative things in our life and follow the path we are destined for.  We must have the courage to lose the negative people, relationships and jobs that drain our energy. I know it can be scary.  I've been through many reinventions and ups and downs – some forced on me and some of my own choosing!  For sure, what's waiting for you is much better than where you are now.  How do I know that?   Because there is always a higher vibration and level of functioning you can go to!  You just need to have the courage to step outside your comfort zone in order to see what real living is like.  You can heal just about anything if you have the courage to change.   Let me help you.
"Love seeks not limits but outlets…"
Cathy's mission is to shine a light on what's going right with your body and to inspire you to stay healthy or get  healthy!  Through holistic endeavors, she will help you find optimum health for You  – whatever that is!  Cathy is located in the Tampa Bay area, with an office in downtown St. Petersburg and is available to travel locally as well as nationally/internationally……Call Cathy for more information at 727.415.4229